1. Tower of London
The top spot goes to the Tower of London, one of the world's most famous fortresses and home to the priceless Crown Jewels. Built as a royal residence and prison nearly 1,000 years ago, there are some fascinating stories within its walls. Visitors today can take a guided tour from the famous Beefeaters, witness the centuries-old Ceremony of the Keys, which takes place daily, and learn about the Tower's more unusual ex-inhabitants - including a polar bear...
2. Westminster Abbey
Second on the list is one of London's most picturesque sightseeing spots, Westminster Abbey ? the venue of the most famous wedding of 2011! Trace the final footsteps of Kate Middleton before she became the Duchess of Cambridge, admire renowned Gothic architecture, and marvel at the Abbey's beautiful memorials to history's great kings and queens. Did you know? Charles Dickens, Sir Isaac Newton and Charles Darwin are among the 3,000 famous figures buried at Westminster Abbey.
3. Kew Gardens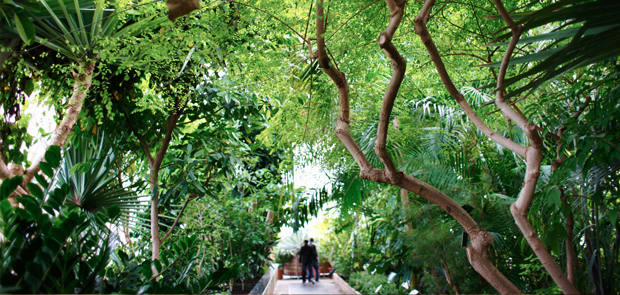 Kew Gardens is one of the world's most renowned botanical gardens, and it's easy to see why. The huge World Heritage site is a wonderland, home to millions of exotic and rare plants. Visitors can explore a treetop walkway, discover carnivorous plants and see trees like no other, such as the captivating Madagascan baobab. It's also possible to visit Kew Palace, where you can walk around a royal kitchen and a nature reserve adored by the British royal family.
4. St Paul's Cathedral
The iconic cathedral has witnessed many significant events in Britain?s history, including the state funeral of Sir Winston Churchill and the marriage of Prince Charles and Princess Diana. A visit to St Paul?s Cathedral offers 1,200 years of history as well as the chance to climb the 237 steps to the top of the spectacular Dome. On your way up, you can witness the Whispering Gallery, where a whisper can be heard from 100 feet away, before admiring stunning views of London's skyline.
5. Chester Zoo
Chester Zoo houses the largest Orangutan exhibit in Europe and the most extensive zoo-based butterfly house in the UK. Not only is it home to 11,000 animals - including some of the world's most endangered species - there are also 110 acres of award-winning gardens to explore. Visit a Himalayan rock garden, play some mini golf, or get your face painted like your favourite animal.
6. Windermere Boat Cruises, Bowness
Set within the outstanding beauty of the Lake District National Park, Lake Windermere is the most popular tourist destination in Cumbria. Peaceful, wild and surrounded by misty mountains, Windermere is Britain?s largest natural lake. Its surface is dotted with boats all year round - what better way to take in the exceptional scenery than with a tranquil cruise?
7. Flamingo Land Theme Park and Zoo, Yorkshire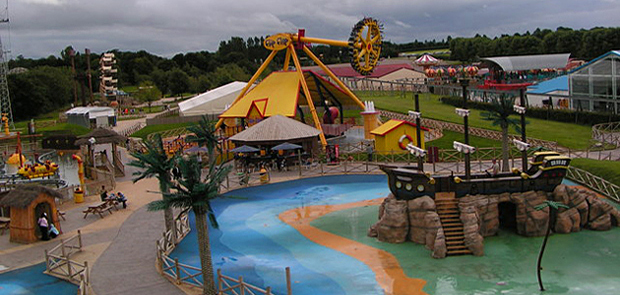 With rides, a zoo, live entertainment and a variety of restaurants and bars, Flamingo Land is suitable for just about everyone! Over 140 species live at the zoo, including red pandas and penguins, while the theme park has rides for the whole family; a perfect two-in-one day out. Why is it called Flamingo Land? The graceful pink birds were some of the park's first inhabitants, and today it champions a successful conservation programme for them.
8. Stonehenge
Part of an UNESCO World Heritage Site, Stonehenge is one of Britain's most famous sightseeing spots. Believed to date from as far back as 3000BC, historians are still baffled by how the huge slabs of Stonehenge were transported. Weighing up to 50 tons each, it would?ve taken 600 men to move just one. But what is it?! No one has managed to answer that question with 100% certainty, and the mystery of the stones can certainly draw a crowd.
9. London Zoo
Over 12,000 animals live at London Zoo, including tigers, lions, gorillas and over 100 penguins. The zoo borders London's leafy Regents Park and is known for its enigmatic lion enclosure, but there's plenty more to do and see. You can attend daily feeding sessions of tigers, penguins and llamas, to name a few, and get up close and personal with rare wildlife and beautiful butterflies in the butterfly house.
10. Drayton Manor Theme Park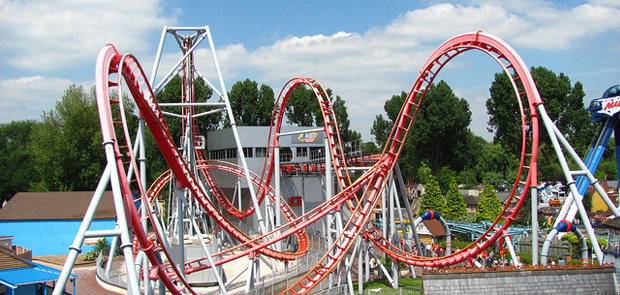 This 280 acre theme park is home to 5 rollercoasters, 7 themed lands, water rides, thrill rides and plenty more for all the family. It's the park's reputation as the perfect family theme park that has earned it a spot on the top ten. The park is located on the outskirts of Birmingham. Be sure to pay a visit if you're looking for a good old-fashioned theme park day out!